Fiber Care of Atlanta's expertise includes water damage restoration, including repair and removal.
If you're caught in an emergency situation, call Fiber Care of Atlanta. We're available 24 hours a day, 7 days a week to respond to your urgent needs! We've made calls in the middle of the night to extract damaging water from hardwood floors and carpeting, and quick action can not only save your flooring, but may also save the structure itself from additional damage.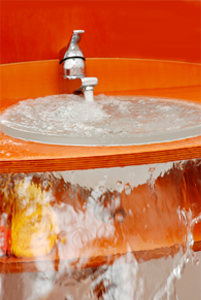 Quick tips, if you've been damaged by water from floods, roof leaks or fire hoses:
Remove excess water as soon as possible. Blotting the carpet with dry towels is best.
Wipe water from wood furniture after removing lamps and tabletop items.
Separate wet upholstery cushions from the furniture frames for even "air drying".
Place aluminum foil between furniture legs and wet carpeting, in areas where furniture is heavy or removal is difficult.
Turn on air conditioning, box fans and/or open windows. "Air-flow" helps speed drying.
Sagging ceiling tiles hold water. Remove them for drying and place pans to catch drips.
We service the following metro-Atlanta areas:
Acworth
Alpharetta
Atlanta
Canton
Kennesaw
Marietta
Roswell
Woodstock
Call Fiber Care of Atlanta TODAY!
770.924.2440